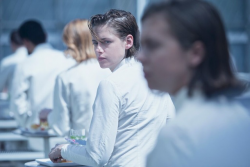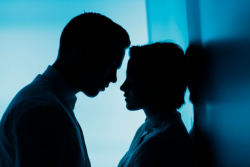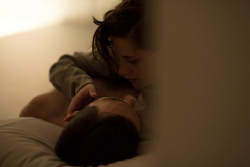 The Playlist
: Aside from a few dizzying highlights from the likes of Inarritu, Oppenheimer and Andersson, there was a slight sense that last year's Venice Film Festival was a little bit of a let down, after a few cracking years in a row on the Lido. But it seems like it was nothing but a blip: perhaps because of the Oscar-winning success of the 2014 edition's opening film "Birdman," the full line-up announcement for the 2015 festival looks to be a strong return to form, on paper at least.
Joining the already-announced opener "Everest," and the out-of-competition "Black Mass" in Italy is an enticing collection of established helmers and up-and-comers. Before they head to TIFF, Cary Fukunaga's "Beasts Of No Nation," Tom Hooper's "The Danish Girl" and Charlie Kaufman's "Anomalisa" will be world premiering at Venice. In terms of English-language fare, the festival has also bagged Drake Doremus' sci-fi "Equals" with Nicholas Hoult and Kristen Stewart, Atom Egoyan's "Remember" with Christopher Plummer and Luca Guadignino's "A Bigger Splash" with Tilda Swinton, Ralph Fiennes, Matthias Schoenaerts and Dakota Johnson, plus a feature film by the great Laurie Anderson, her first. There's also new movies from Aleksandr Sokurov, Pablo Trapero, Amos Gitai and Marco Bellocchio in the line-up, too.
Outside the main competition, there are bows for "Go With Me," from "Kidnapping Freddy Heineken" director Daniel Alfredson and the TIFF-bound journalism drama "Spotlight" with Michael Keaton and Rachel McAdams, while the documentary section has some treats as well: Amy Berg's film about Janis Joplin, something new from Tsai Ming-liang, Frederick Wiseman's "On Jackson Heights," and most intriguingly of all, a new documentary about Brian De Palma directed by Noah Baumbach and Jake Paltrow, which few knew existed until now. And in the Orrizonti sidebar, there's Tobias Lindholm's follow-up to "A Hijacking" with "A War," Dito Montiel's post-apocalyptic "Man Down" with Shia LaBoeuf and Gary Oldman, and Brady Corbet's directorial debut "Childhood Of A Leader" with Berenice Bejo and Robert Pattinson (ensuring the R-Patz/K-Stew festival narrative continues…)
It's a cracking selection, and our Jessica Kiang will be at the festival in just a few weeks to bring you verdicts on everything. The festival kicks off on September 2nd, and you can see the full line-up below.
In Competition:
"Frenzy" (dir. Emin Alper)
"Heart Of A Dog" (dir. Laurie Anderson)
"Sangue del mio sangue" (dir. Marco Bellocchio)
"Looking For Grace" (dir. Sue Brooks)
"Equals" (dir. Drake Doremus)
"Remember" (dir. Atom Egoyan)
"Beasts Of No Nation" (dir. Cary Fukunaga)
"Per amor vostro" (dir. Giuseppe M. Gaudino)
"Marguerite" (dir. Xavier Giannoli)
"Rabin, The Last Day" (dir. Amos Gitai)
"A Bigger Splash" (dir. Luca Guadagnino)
"The Endless River" (dir. Oliver Hermanus)
"The Danish Girl" (dir. Tom Hooper)
"Anomalisa" (dir. Charlie Kaufman & Duke Johnson)
"L'attesa" (dir. Piero Messina)
"11 Minutes" (dir. Jerzy Skolimowski)
"Francofonia" (dir. Aleksandr Sokurov)
"The Clan" (dir. Pablo Trapero)
"Desde allá (dir. Lorenzo Vigas)
"L'hermine" (dir. Christian Vincent)
"Behemoth" (dir. Zhao Liang)